Meet our Henderson NV Dentists: Derek C. MacLean, D.D.S, Sherrie K. MacLean D.D.S, Terry A. Truesdale, D.D.S, and Patrick D.Thompson, D.M.D. Seven Hills Family & Cosmetic Dentistry is committed to providing superior oral health services to our patients.
We take pride in offering excellent customer service in a calm and relaxing environment. When you first walk into our dental office you'll see a beautiful fish tank. To the left is a waiting room with a television and plenty of magazines to read.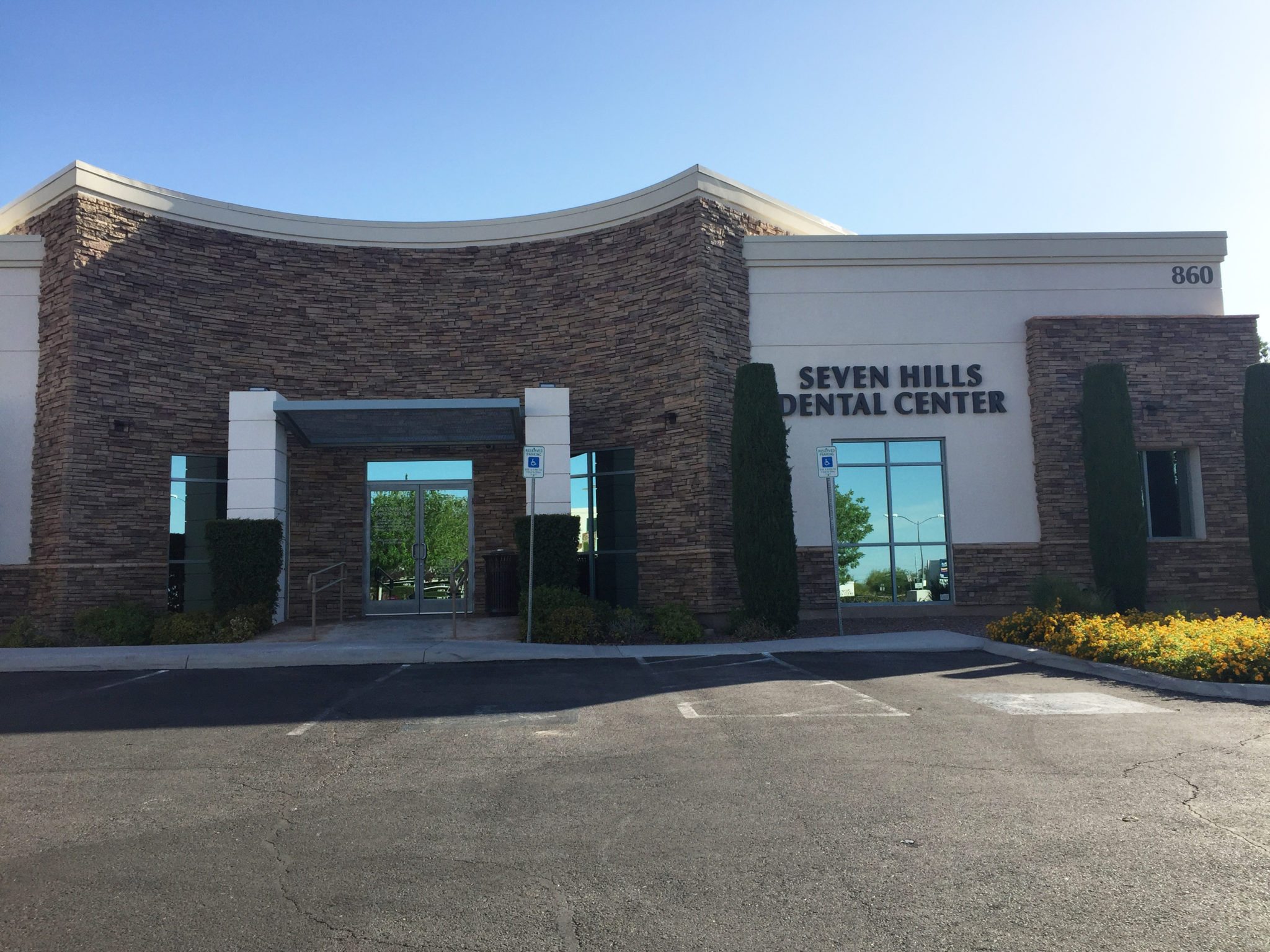 DEREK C. MACLEAN, DDS
---
Dr. Derek MacLean was born and raised in Las Vegas, Nevada. He graduated from UNLV and earned his Doctor of Dental Surgery from Creighton University in 1997. While at Creighton, he met his wife, Sherrie, who was born and raised in Evanston, Illinois. They have built a successful private practice working side by side for over 20 years.
He is known for his gentle touch and care that he places towards each patient. Dr Derek enjoys outdoor sports, boating, jet skis, ATVs, and has a passion for classic cars.
SHERRIE K. MACLEAN, DDS
---
Dr. Sherrie MacLean was born and raised in Evanston, Illinois. She graduated from Northeastern Illinois University in 1987 earning a Bachelor of Science pre-med with a minor in Psychology and Criminal Justice.
She earned her Doctor of Dental Surgery from Creighton University in 1997. While at Creighton, she met her husband, Derek, who was born and raised in Las Vegas. They have built a successful private practice working side by side for over 20 years.
Dr. Sherrie is working toward her board certification and accreditation in Forensic Odontology. She is a member of the ASFO (American Society of Forensic Odontology), ABFO (American Board of Forensic Odontology) and IAC & ME (International Association of Coroners and Medical Examiners).
Her practice is primarily dedicated to Invisalign treatment. She has a deep commitment to treating her patients with care and respect.
She has been a member of the National Charity League for over 7 years and Young Men's Service League with her teenage children. dedicating hundreds of volunteer hours working in several local charities.
Dr Sherrie enjoys the great outdoors, sports and traveling.
PATRICK D. THOMPSON, DMD
---
Dr. Thompson was raised in Las Vegas and graduated from Clark High School. He continued his academic journey at the University of Nevada, Las Vegas where he completed his undergraduate studies. His interest in health and science, led him to graduate from the UNLV dental school in 2012 where he gained the skill and knowledge needed to help others achieve their goal of a healthy smile. Dentistry has given Dr. Thompson more than just personal and professional satisfaction. He met his wife, Sandra, during dental school who currently practices pediatric dentistry in the Vegas Valley. Together they have two dogs, Daisy and Lily. In his free time, Dr. Thompson enjoys hiking in Red Rock, mountain biking in cottonwood valley and exploring local cuisine.
TERRY A. TRUESDALE, DDS
---
After graduating from Loma Linda University in California in 1990, Dr. Terry began practicing dentistry in Las Vegas.
Driven by his commitment to developing and maintaining long-term relationships with his patients, Dr. Terry provides individualized, patient-centered care by taking time to talk with you to determine together what is best for you, and your individual circumstances.
Always on the lookout for new ways to help people, Dr. Terry continued his training to become an AAOT fellow academy member. With proper application, oxygen/ozone can enhance the outcome in all aspects of dentistry.
Dr. Terry and his wife Cheryl share a common passion – pursuing best-practices to integrate into their personal health and wellness journey. They love the outdoors and enjoy spending their free time with their labradoodles Bear & Skidoo, hiking, snowshoeing, skiing and snowmobiling – the healthy lifestyle they've adopted is what keeps them feeling young, fit and healthy.
Dr. Miguel Morales
Dr. Miguel Morales was born and raised in Los Angeles, California. He graduated from UCLA dental school in 2012 and then completed a post graduate endodontics specialty program from Lutheran Medical Center in 2014. He understands that root canal treatment can be intimidating thus his goal is to put his patients at ease so their experience can be as pleasant and comfortable as possible. Dr. Morales and his wife Priscilla enjoy exploring ethnic foods while at the same time striving to maintain an active and healthy lifestyle by participating in entry level Crossfit competitions. They also enjoy spending time traveling with their two children. 860 SEVEN HILLS DR. HENDERSON, NV 89052
© 2022 SEVEN HILLS DENTAL CENTER. ALL RIGHTS RESERVED.
HOURS
Mo 
8:00 AM - 5:00 PM
Tu 
8:00 AM - 5:00 PM
We 
8:00 AM - 5:00 PM
Th 
8:00 AM - 4:00 PM
Fr
by appointment